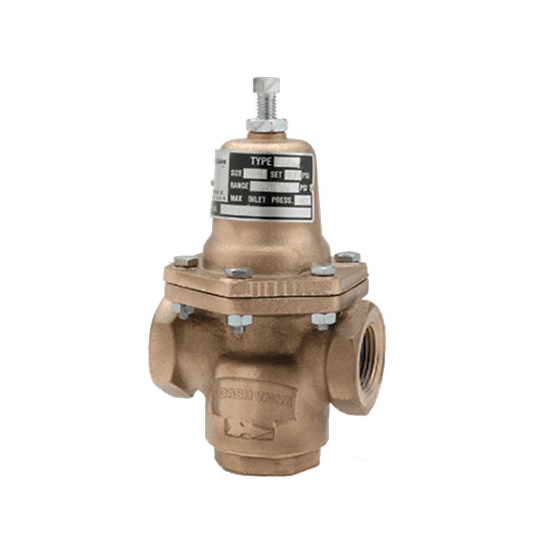 E-55 PRESSURE REDUCING, PRESSURE BUILD-UP OR FINAL-LINE GAS SERVICE
Construction – for pressure reducing or pressure build-up service
Bronze body, spring chamber, trim; stainless steel body seat and pressure spring; PTFE seat,
O-rings and bottom plug gasket; Monel® diaphragms and strainer screen; stainless steel bolts.
All parts are commercially cleaned for cryogenic service. Also available with BSP threads.
Size range: 1¼", 1½", 2″ (32, 40, 50 mm)
Temperature rating: +150°F to -320°F (339K to 78K)
Maximum initial pressure: 400 psi (28.12 kg/cm2)
Construction – for final-line gas service
Bronze body, spring chamber and trim; stainless steel body seat and pressure spring; FKM seat
disc and PTFE bottom plug gasket; FKM O-ring and neoprene diaphragm with FKM liner; Monel®
strainer screen. All parts are commercially cleaned for oxygen service. Also available with
BSP threads.
Size range: ½", ¾", 1″, 1¼", 1½", 2″ (15, 20, 25, 32, 40, 50 mm)
Temperature rating: +150°F to 0°F (339K to 255K)
Maximum initial pressure: 400 psi (28.12 kg/cm2)
Note: Specification for final-line gas service is not for use on cold gas or liquid (less than 0°F).