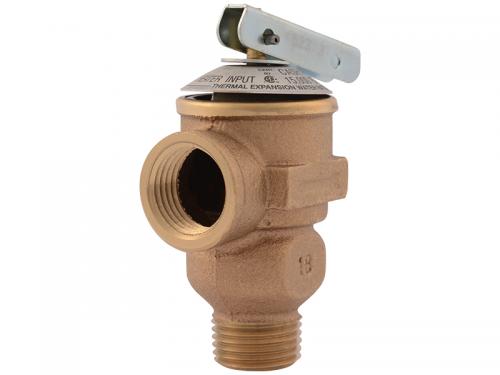 FWL-2 Pressure-Only Safety Relief Valve
The FWL-2 is a pressure only safety relief valve designed specifically for the protection of hot water supply systems where over-pressure conditions are likely to occur as a result of thermal expansion.
Completely automatic, the FWL-2 relief valve reseats after pressure relief. The safety relief valve may be installed directly on the tank or in a tee and is appropriate for either side (hot or cold) of the water heater.
The FWL-2 is fitted with a bronze body, brass and stainless steel internal parts, a silicone seat disc and a stainless steel pressure spring. The FWL-2 valve is compact and economical. The standard factory relief settings for 1/2 in. and 3/4 in. are 75, 125 or 150 psi.