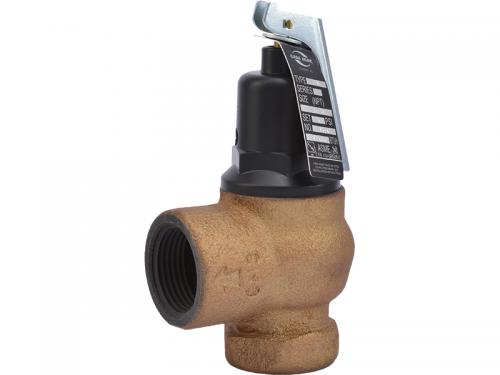 F-95 Pressure-Only Safety Relief Valve
The F-95 Expanded Outlet Pressure Relief Valve offers a complete package of expanded boiler ASME safety pressure relief valves in sizes ranging from 3/4″ x 1″ through 2″ x 2-1/2″. The F-95 features an iron body construction, brass seat, silicone seat disc and EP diaphragms for high-temperature applications. It also incorporates a pop-type action. The F-95 Valves are available with relief settings from 30 to 75 psi.
This complete range of high capacity, safety relief valve sizes provide pressure protection for nearly all types of commercial and industrial OEM boilers and water heating system applications.