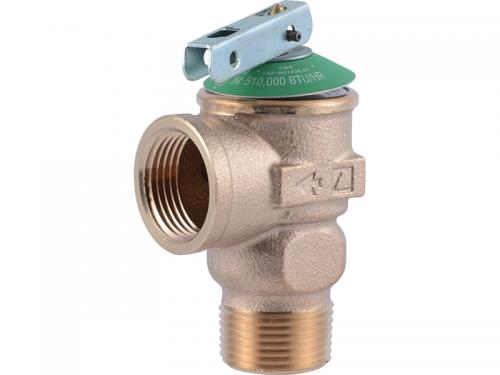 F-30 Pressure Relief Valve
The F-30 is a compact and economical ASME Safety Relief Valve for use on hot water space heating boilers, water supply heaters, and storage tanks. It features an all brass body, brass internal parts, a silicone seat disc and a stainless steel pressure spring.
The F-30 Relief Valve is designed for use on hot water service only and is not to be used on steam.
The F-30 is available in 3/4″ size only. The standard factory pressure relief setting is 30 psi.