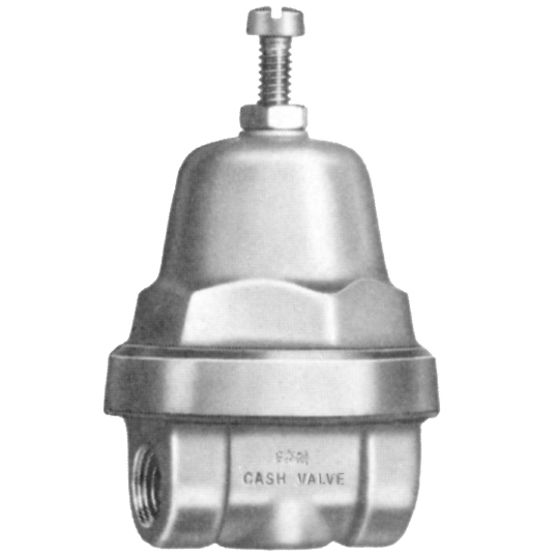 CASH VALVE TYPES CP/CP2 COMPRESSOR PILOT VALVES
Pilot valves for use in rotary screw compressors to control receiver pressure or compressor discharge pressure
FEATURES
• Contribute to significant energy savings.
• Lead to quieter compressor operation and
reduced wear.
• Brass body and spring chamber, stainless
steel seat, phosphor bronze diaphragm, fiber
gaskets as standard.
• Type CP2 has a larger seat for increased
capacity.
• Vacuum service and reverse acting models
available.
• Choice of side inlet/side outlet, side inlet/
bottom outlet or side inlet/side outlet/bottom
outlet configurations.
• Suitable for adaptation to specialized
compressor designs.