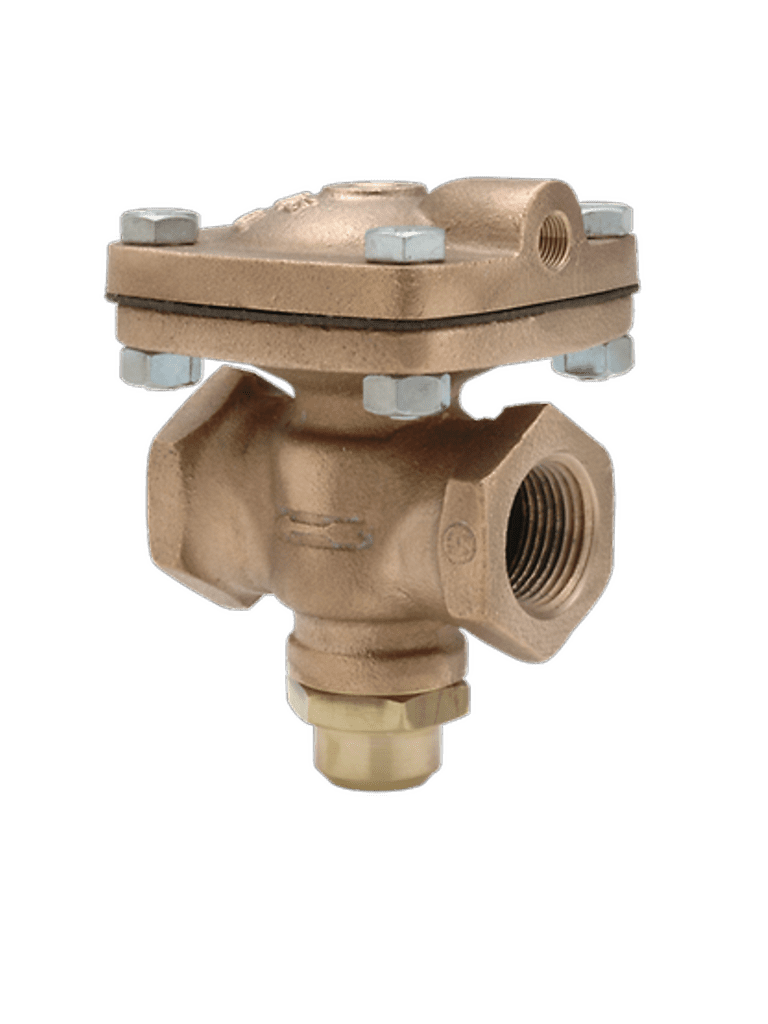 CASH VALVE TYPE D-53 CONTROL VALVES
A pressure operated diaphragm type control valve designed to control the flow of a fluid or air by an independent pressure applied to the valve diaphragm.
FEATURES
• Available either normally open; closed by
diaphragm pressure or normally closed;
opened by diaphragm pressure.
• Diaphragm pressure connection can be
indexed to over inlet, over outlet or over either
side for maximum hook-up flexibility.
• Full port diameter means full capacity and
low pressure drop through the valve.
• Larger sizes have a fully balanced inner
valve for both inlet and outlet pressures
up to 250 psi, ensuring operating pressure
requirements unchanged by variations in
system pressure.
• Larger size valve component
interchangeability enables easy changeover
from normally open to normally closed or
vice versa.