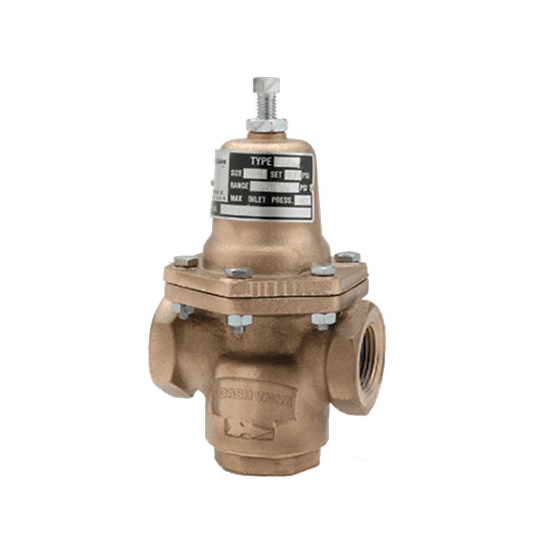 CASH VALVE E-55 SERIES PRESSURE REGULATORS
Pressure regulators for water and air services designed for high capacity,
variable flow rates and accurate regulation
FEATURES
• Handles high and variable flow rates well
beyond the limitations of ordinary regulators.
• Aspirated design for close pressure control.
• Balanced piston design provides sensitive
operation, close regulation over wide
fluctuations in inlet pressure and assures
quiet performance.
• Simple design for easy maintenance
and repair.
• Inbuilt strainer screen protects working
parts and is easily cleaned.
• Optional construction for cryogenic service.